Over 75,000 pledge for cornea donation
---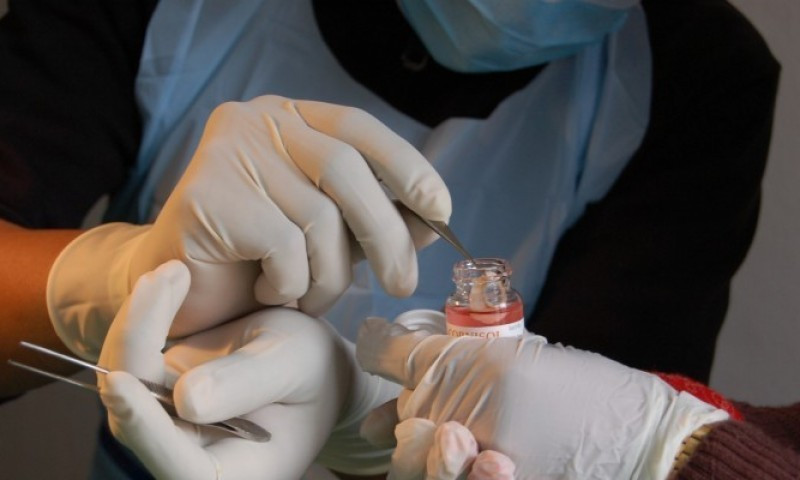 Kathmandu, December 27
According to Nepal Eye Bank at Tilganga Institute of Ophthalmology more than 75,000 people have pledged to donate their cornea to the Nepal Eye Bank posthumously states a press release issued by the centre.
It has also said that 15,000 persons have regained their sight after corneal transplant.
The eye bank was established on September 16, 1994 to provide corneal transplant service in the country.
TIO has been harvesting, processing and preserving corneas for the past 25 years, reads the press statement.
Technicians from Nepal Eye Bank would take corneal tissue out from bodies brought for cremation at Pashupati Aryaghat after obtaining permission from concerned relatives in the initial years.
However the scene is different now. Consultants from the eye bank now provide counseling and information for visiting eye patients and their relatives is hospitals in Capital such as Bir, TUTH, Gangalal and Patan for cornea donation.
Regional cornea collection centres have been established in Biratnagar, Lahan, Hetauda, Bharatpur, Pokhara, Lumbini and Kailali.
Nepal doesn't have to depend on others in corneal transplant, according to Tilganga Institute of Ophthalmology.
Corneas might be damaged due to birth defects, injury and haphazard use of orthodoxical treatment, resulting in the loss of vision, reads the statement.

Last modified on 2019-12-29 11:04:34
Related Posts