Number of benefits of acupuncture
---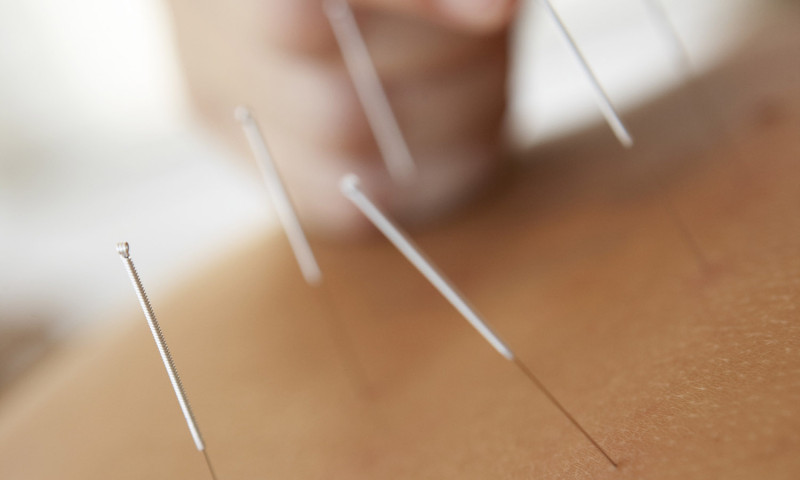 Kathmandu, December 22
Health is directly linked to our happiness and productivity. And acupuncture is one of the most benefitted treatments to maintain happiness and productivity as it can also be helpful in reducing the physical and emotional consequences of an unhealthy or stressful work environment, finally resulting in increase our chances of workplace success. Acupuncture is a form of treatment that involves inserting very thin needles through a person's skin at specific points on the body, to various depths.
Here are the key benefits of acupuncture:
Relief from headaches
Acupuncture has been used for years to treat headaches and various researches have suggested that it can be used to reduce days with migraines. People also opt acupuncture for a less invasive and drug-free option.
Reduce eye strain
The thousands of years old acupuncture method can also be used to get relive eye strain that is often connected to neck tension. It can also be used to treat a numbers of eye ailments, including myopia (short-sightedness), hypermetropia (long sightedness), cataract, glaucoma, presbyopia, astigmatism, amblyopia (lazy eye), diplopia, color blindness, and night blindness.
Reduce stress
If you are suffering from stress then acupuncture could be one of the most beneficial treatments as it lowers stress hormones and moderate mood to reduce anxiety and improve overall feelings of happiness.
Relief from pain
Since, we get back pain, neck tension and joint pain in the hands and arms due to workloads, poor postures and operating modern gadgets, acupuncture can be one of the best options to get relief from such pain. Acupuncture provides drug-free pain relief, while also reduces swelling and inflammation.
Improve immune system
Acupuncture not only reduces pain, stress and eye strain but also helps fight off pathogens by boosting the body's immune system. It can also reduce the duration of a cold and relieve debilitating symptoms that keep our feeling miserable and away from work.
Relief from digestive conditions
Since, the link between digestive health and overall health is inescapable, acupuncture can effectively regulate the digestive system. It is beneficial for people suffering from gastrointestinal problems.
Relief from allergy
One of the key benefits of acupuncture is that it helps in preventing allergies if the treatment will be done before the starting of the allergy season.
Quit smoking habit
Acupuncture can also be useful for people who want to quit smoking habits. Besides helping in quitting smoking habits, it also helps in easing up jitters, curb cravings, and lessen irritability.
Last modified on 2019-12-22 13:07:03
Related Posts