Nursing Association's results out, Rai's panel wins big
---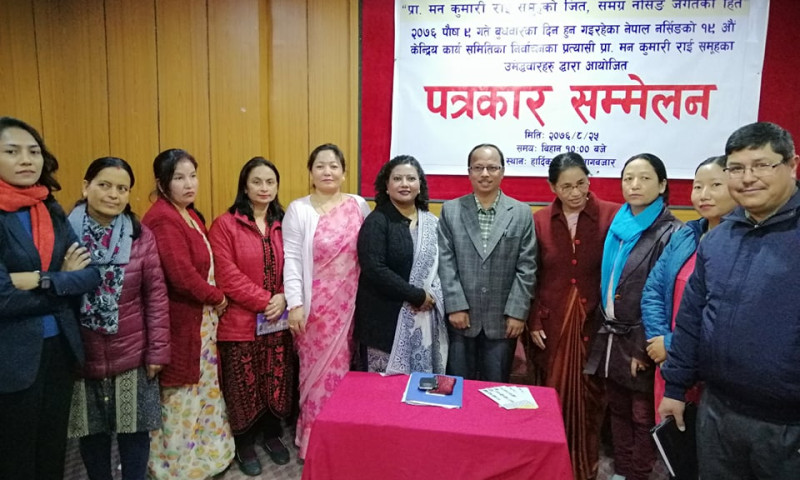 Kathmandu, December 26
Nepal Nursing Association today published the results its executive committee election.
Man Kumari Rai's panel won the position of the president in the 19th executive committee election of the Nepal Nursing Association.
Rai who was elected from the progressive panel had received 3,276 votes. Similarly Muna Rana, another candidate for post of president received 2,085 votes.
Last modified on 2019-12-27 11:29:13
Related Posts