2020 is being celebrated as the 'Year of the Nurses and Midwife'
---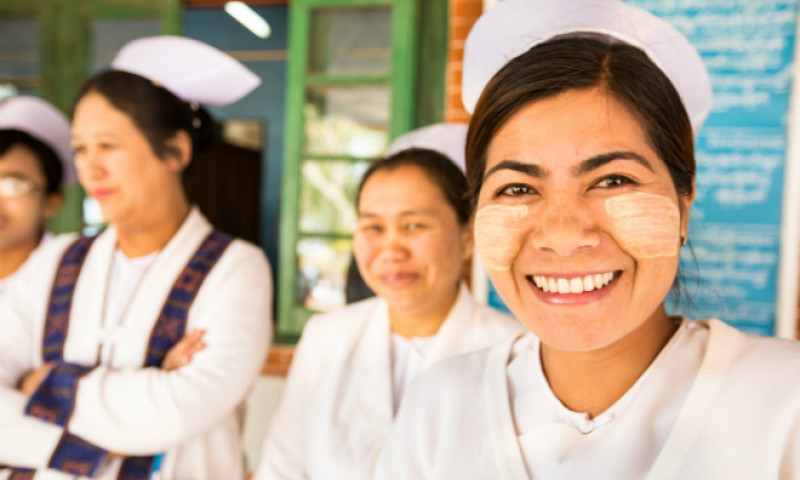 Kathmandu, January 3
The World Health Organization is celebrating 2020 as the 'Year of the Nurses and Midwife' in honour of the 200th birth anniversary of Florence Nightingale.
It is informed that the World Health Assembly has designated 2020 as the International Year of the Nurse and the Midwife.
As per the WHO, the year 2020 is significant for WHO in the context of nursing and midwifery strengthening for Universal Health Coverage.
WHO believes that nurses and midwives are essential to the achievement for universal heath coverage. The campaign and the two technical reports are particularly important given that nurses and midwives constitute more than 50% of the health workforce in many countries, and also more than 50% of the shortfall in the global health workforce to 2030. Strengthening nursing will have the additional benefits of promoting gender equity (SDG5), contributing to economic development (SDG8) and supporting other Sustainable Development Goals.
Nurses and midwives play a vital role in providing health services. These are the people who devote their lives to caring for mothers and children; giving lifesaving immunizations and health advice; looking after older people and generally meeting everyday essential health needs. They are often, the first and only point of care in their communities.
However, WHO estimated that the world will need 9 million more nurses and midwives if it is to achieve universal health coverage by 2030.
WHO is leading the development of the first-ever State of the World's Nursing report which will be launched in 2020, prior to the 73rd World Health Assembly.
"The report will describe the nursing workforce in WHO Member States, providing an assessment of "fitness for purpose" relative to GPW13 targets. WHO is also a partner on The State of the World's Midwifery 2020 report, which will also be launched around the same time. The NursingNow! Campaign, a three-year effort (2018-2020) to improve health globally by raising the status of nursing will culminate in 2020 by supporting country-level dissemination and policy dialogue around the State of the World's Nursing report," said WHO in a statement.
Last modified on 2020-01-03 10:12:43
Related Posts