Mother gives birth to baby from transplanted uterus of deceased donor
---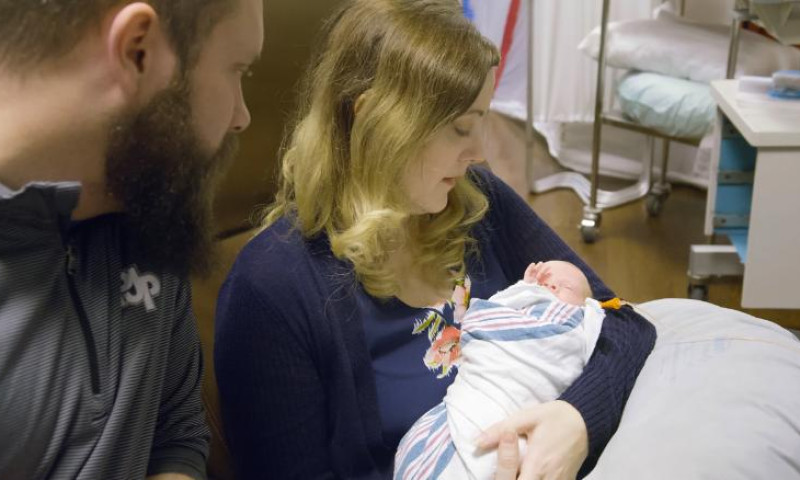 Kathmandu, January 10
Jennifer Gobrecht, who was born without a uterus, became the mother of the second baby in the United States to ever have been born from the transplanted uterus of a deceased donor.
Actually, for her body, pregnancy and birth were impossibilities. However, Gobrecht, 33, successfully gave birth via cesarean section to Benjamin Thomas Gobrecht in November as part of an ongoing trial to study uterine transplantation as a treatment option for women facing infertility, Penn Medicine in Philadelphia announced on Thursday, as reported by the CNN.
Jennifer and her husband Drew Gobrecht, 32, who live outside of Philadelphia, called Benjamin's birth "a miracle."
"Benjamin means so much, not just to Drew and I, but to so many others, and hopefully he'll be able to inspire other couples to try this because it worked and he's here," said Jennifer as quoted saying by CNN. "We always knew that we'd have a family of some sort," she added.
Jennifer found out that she was born without a uterus at the age of 17 due to a rare condition called Mayer-Rokitansky-Küster-Hauser syndrome, or MRKH.
The uterus, or womb, is the organ where a baby grows when a woman is pregnant -- and sometimes certain disorders can impact the development of the organ.
It's estimated that uterine factor infertility—in which abnormalities of the womb, such as MRKH, can hinder a woman's chances of becoming pregnant—affect up to 1 in 500 reproductive-age women worldwide.
As part of the trial, the couple had to wait for a donor uterus. Once a donor became available, Jennifer underwent transplantation surgery to receive the organ.
Six months after Jennifer's transplantation surgery, physicians were able to directly transfer an embryo—previously made from Jennifer's egg and Drew's sperm—into Jennifer's new uterus.
Jennifer then had to wait 10 days before receiving blood test results to confirm that the embryo transfer was successful and she in fact was pregnant, as per CNN.
Related Posts