Stay alert, take precautions, advises Nepali Embassy in South Korea
---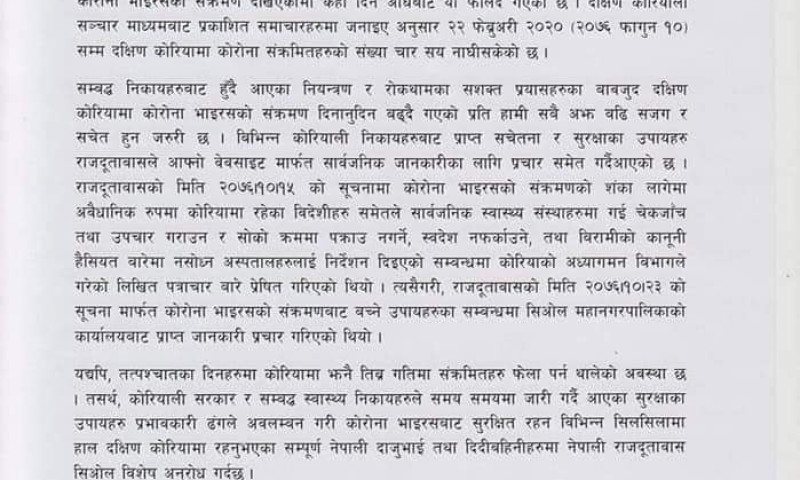 Kathmandu, February 23
The Embassy of Nepal in Seoul, Korea has appealed Nepalis to take necessary precautions to prevent themselves from coronavirus outbreak.
Issuing a statement today the embassy has advised Nepalis residing in Korea to remain in high alerts. The embassy has also recommended the Nepalis to seek immediate medical help if necessary.
The statement also says that the KOrean government has sent a letter to the Nepali Embassy telling than no action will be taken against the persons living illegally in Korean. The legal status of the persons will not be asked during the medical check up.
Daegu and its neighbouring cities have seen a rise in the number of coronavirus cases recently in South Korea. There are about 40,000 Nepali migrant workers residing in South Korea. The novel coronavirus that outbroke from Wuhan of Hubei Province has reached South Korea, Italy and Iran recently. A total of five people have lost their lives in South Korea. Over 600 have been affected in South Korea.
Last modified on 2020-02-24 10:40:01
Related Posts