Prime Minister KP Oli admitted in hospital for kidney transplantation
---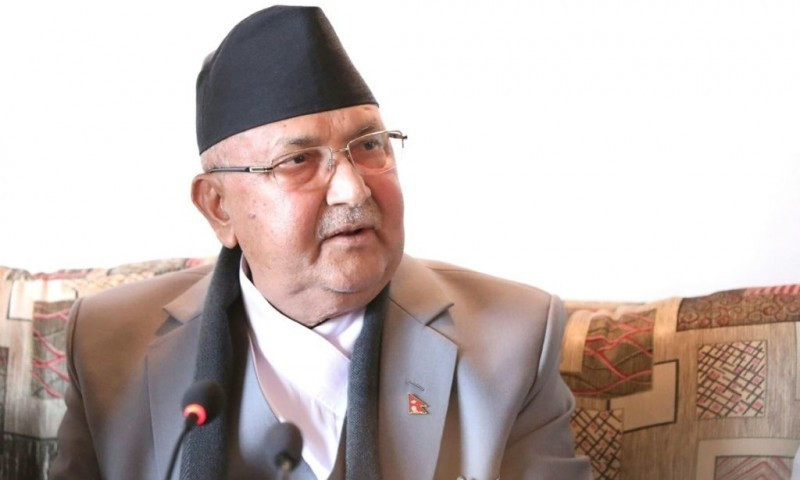 Kathmandu, March 2
Prime Minister KP Sharma Oli has been admitted to Tribhuvan University Teaching Hospital for second kidney tranplant. PM oli will undergo kidney transplant on Wednesday.
Before leaving to the hospital for admission PM Oli in a video message said that he his kidney has not been functioning properly after it was transplanted in 2007.
"It is a matter of pride for me to get the kidney transplantation at my own country. With the advancement of science and technology, knowledge and skills kidney trasnplantation is not muct complicated as it was 12 years ago," PM Oli said.
Addressing the public PM Oli added that a good player will not leave the playground in the middle of the game and I too will not vanish stranding the dreams that have regenerated. No one is immortal. "We will come with more energy and confidence after the trasnplantaiton," he added.
As the prime minister has been admitted in the hospital the social medias are filled with wishes for PM's successful trasnplantation and speedy recovery. Indian Prime Minister Narenda too twitted "My dear friend @kpsharmaoli ji, wishing you a successful surgery and a speedy recovery. May Lord Pashupatinath bless you always with good health, happiness and a very long life. Look forward to your continued contribution to taking India-Nepal relations to new heights."
Replying his twwet PM Oli wrote, "Thank you dear Prime Minister Modiji @PMOIndia for wishing me successful surgery and speedy recovery. It was thoughtful of you to express such warm words, reflecting our close friendship.I am fully committed to continue working closely with you to take Nepal- India relations to new heights."
Last modified on 2020-03-02 22:22:45
Related Posts