PM Oli welcomes Modi's call for SAARC solidarity to fight COVID-19
---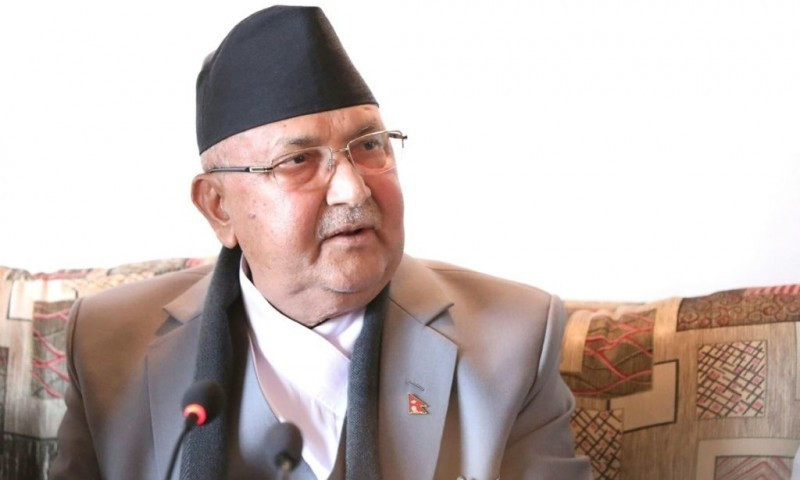 Kathmandu, March 13
Prime Minister KP Sharma Oli, who underwent his second kidney trasnplantation recenty and is currently recovering has backed Indian Prime Minister Narendra Modi's call for SAARC solidarity to fight COVID-19.
Welcoming his Indian counterpart Modi's proposal to chalk out a strong strategy to fight coronavirus' PM Oli has said that the Nepal government is ready to work closely with the SAARC memmber countries.
Tweeting for the first time after his surgery PM Oli wrote, "I welcome the idea advanced by Prime Minister Modiji @narendramodi for chalking out a strong strategy by the leadership of the SAARC nations to fight Coronavirus. My government is ready to work closely with SAARC Member States to protect our citizens from this deadly disease."
Earlier Indian Prime Minister Modi had tweeted, "I would like to propose that the leadership of SAARC nations chalk out a strong strategy to fight Coronavirus. We could discuss, via video conferencing, ways to keep our citizens healthy. Together, we can set an example to the world, and contribute to a healthier planet."
He had also tweeted that, "Our planet is battling the COVID-19 Novel Coronavirus. At various levels, governments and people are trying their best to combat it. South Asia, which is home to a significant number of the global population should leave no stone unturned to ensure our people are healthy. Oli states that the Nepal Government is ready to work with the regional leaders to address the current situation."
Related Posts