'Special preparations to combat coronavirus,' Health Minister
---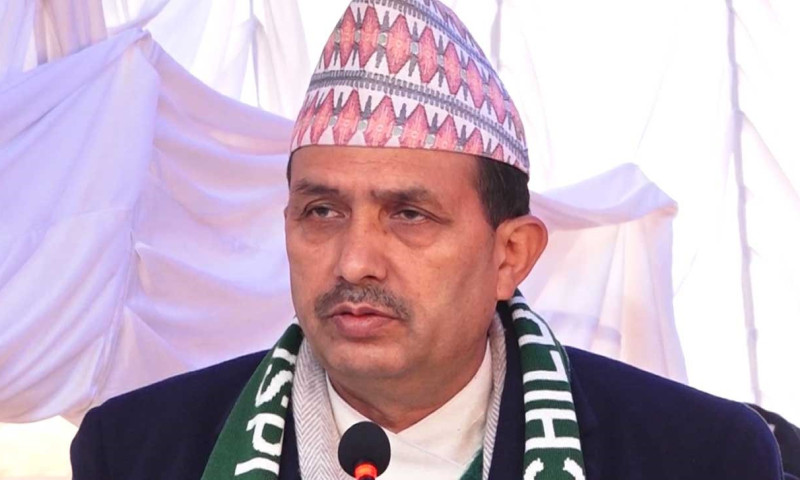 Kathmandu, March 15
Minister for Health and Population Bhanubhakta Dhakal has said that the government has been making special preparations for controlling and preventing spread of coronavirus. Speaking in National Assembly today minister Dhakal said that 235 intensive care units have been readied for the treatment of coronavirus patients of which 120 are in Kathmandu and 115 are outside Kathmandu.
Speaking in the assembly he said the government has planned to treat coronavirus patients in three specific hospitals in Kathmandu. Only patients suffering from COVID-19 will be treated there. The decision has been made so that the patients seeking other health services also would get health services.
He also said that the government has planned to use medical college studnets, doctors, nurses, scouts, red cross and various government and non-governmental hospitals in combating the spread.
The government has been providing information by issuing regular notices, conduting press conferences in the health ministry and has also managed the entry of confirmed cases of coronavirus only after swab test reports.
Patients tested postive of the infection will be treated free of cost. Also the government has requested people coming to the country from coronavirus affected region for self and home quarantine. The foreigners coming to Nepal should self quarantine and Nepalis should be under home quarantine, he said.
He also said that the precautions such as handwashing, avoiding crowd, wearing masks should be taken by the citizens.
Last modified on 2020-03-16 10:42:03
Related Posts