Health desk at New Bus Park
---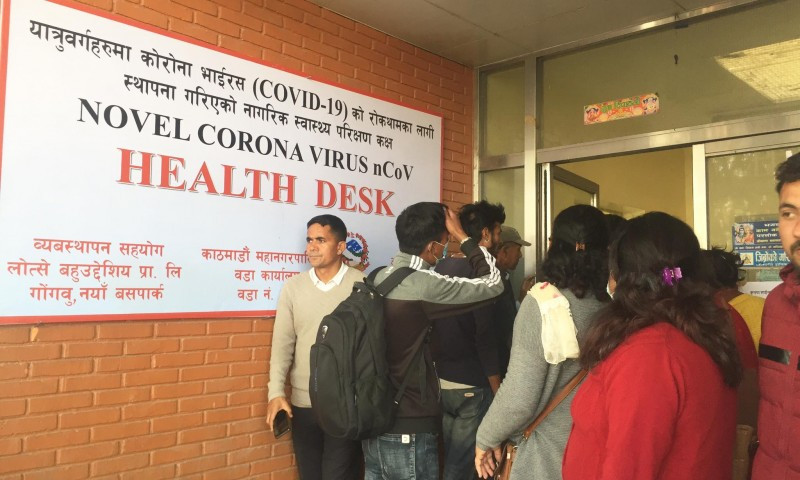 Kathmandu, March 20
The government has started operating a health desk at New Bus Park in Kathmandu.
The government has decided to establish the health desk after people started leaving for their home towns after it decided to shut down all academic institutions until April 12 as a preventive measure to spread coronavirus. People have been leaving the capital en masse.
Currently there are eight health practitioners in the health desk. The health desk was inaugurated by director of Department of Health Service Mahendra Shrestha.
The health desk will run from 5 a.m. till 8:00 p.m. each day, said Dr Poma Thapa, senior consultant medical generalist.
At least 15,000 people are coming in and going out from the Bus Park.

Related Posts