Public Service Commission puts-off examinations
---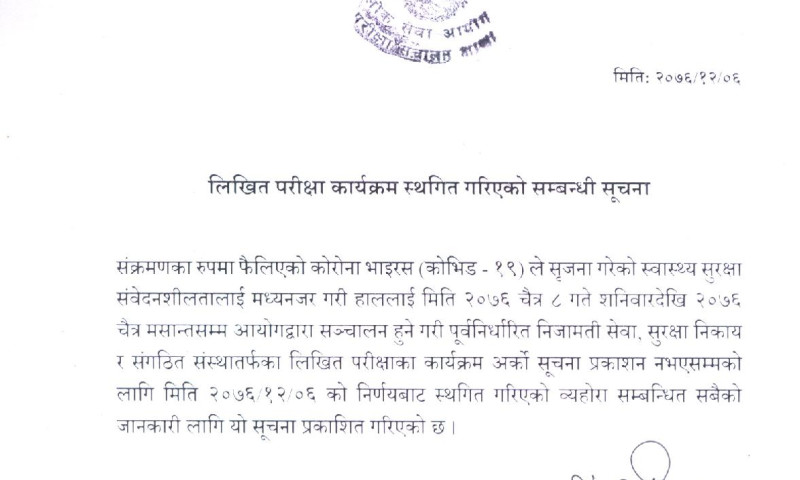 Kathmandu, March 20
The Public Service Commission has put-off all its written examinations that were to be conducted from March 21 until April 12 to adopt precaution against COVID -19 infection. The decision have been made a day after the government decided to shut schools, colleges and postpone examinations to prevent the spread of COVID-19.
"The programmes for written examinations towards the civil service, security bodies and corporations that were prescheduled for the period of March 21 to April 12 have been put on hold for the time-being until further notice in view of the health security sensitivity emanating from COVID-19," a press release issued by Commission's under-secretary Ek Narayan Sharma states.
The decision to reschedule the exams will be taken after April 12. About one lakh job aspirants who have applied for several posts of civil service security agencies and corporate bodies were to appear for the exams scheduled on different dates.
Last modified on 2020-03-21 00:06:28
Related Posts